On November 15 we started a campaign with prizes to promote the John West brand. The campaign will be active until January 10, 2021.
We embarked on our journey, inviting consumers to try the John West tuna. By purchasing these products, in addition to the benefits of consuming fish, consumers will have the opportunity to win interesting prizes, perfect for the healthy lifestyle promoted by the brand and also for the current pandemic context, in which human interaction is limited.
We selected special prizes for the most important chain stores in the brand's distribution: Mega Image, Auchan, Cora, Selgros and as well as for the rest of the stores in Romania.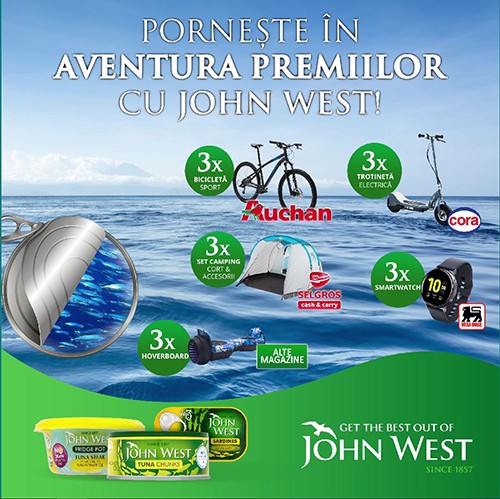 We invited some influencers to share with us ingenious and tasty recipes in which they would use John West products. We discovered alternatives for all tastes. Some examples below: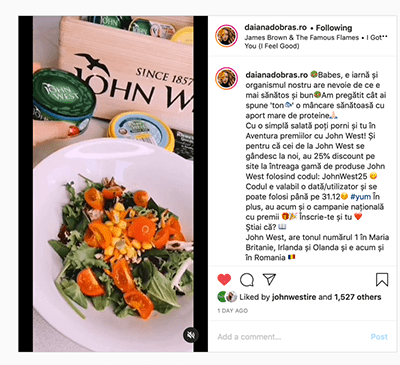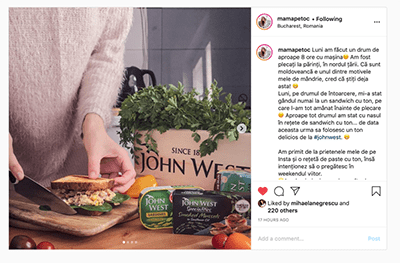 Everyone who tested the John West products was delighted with its quality, even children appreciated the taste of John West.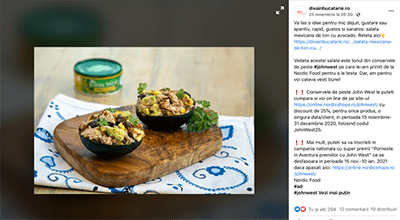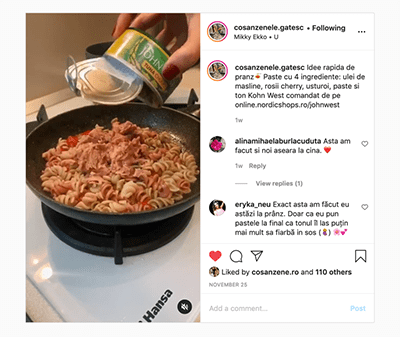 There were also discussions about how easy it is to prepare a tasty and healthy food with John West ingredients.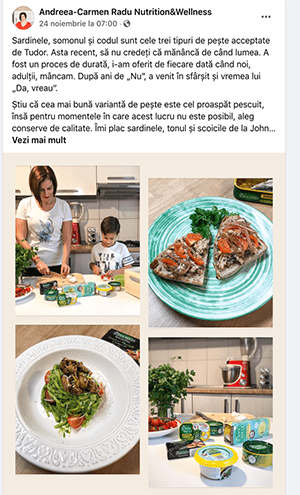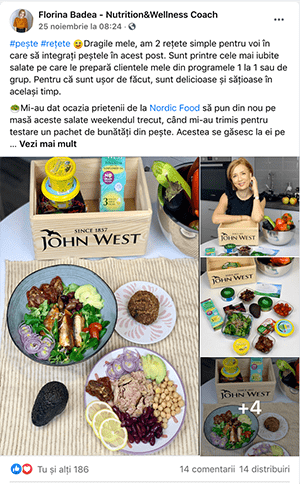 "Lunch on the go" ready meals are especially appreciated by male consumers, who enjoy the tasty sauce that combines the ingredients in the product.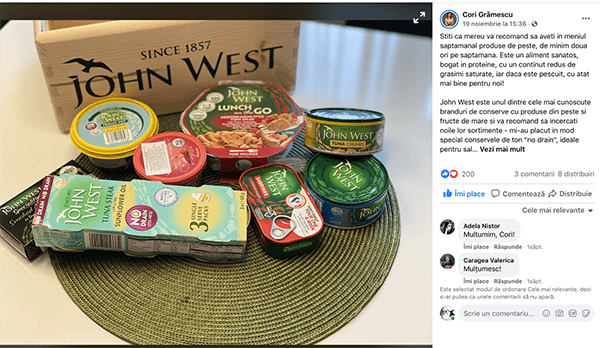 The "No Drain" tuna is a pleasant surprise for those who use it as an ingredient. Some people can't believe that you can open the package and find in it only a tasty tuna, without liquid to sprinkle around or to be drained.