Between February 18th and May 28th our partners from Elle&Vire are organizing an international competition for Chefs. This creates a perfect opportunity for Romanian Chefs to prove their skills against participants from around the world.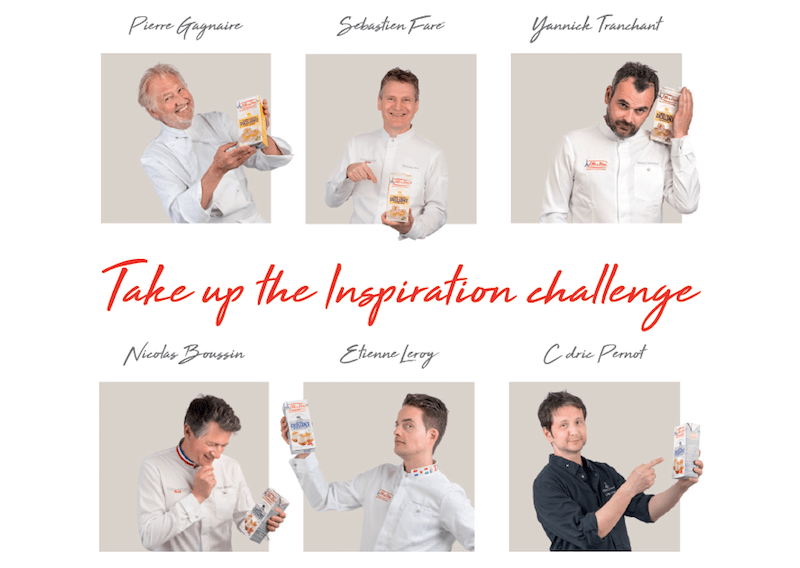 The contestants will compete in two categories: Savory and Sweet, for very attractive awards, valued between 450 and 850 USD.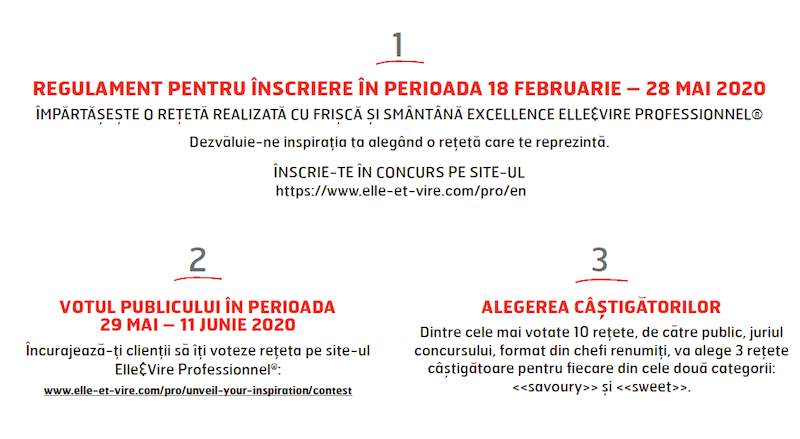 The winners will be elected in two stages: the public vote (May 29th – June 11th) will decide the 10 finalists and the jury vote will pick one winner for each category.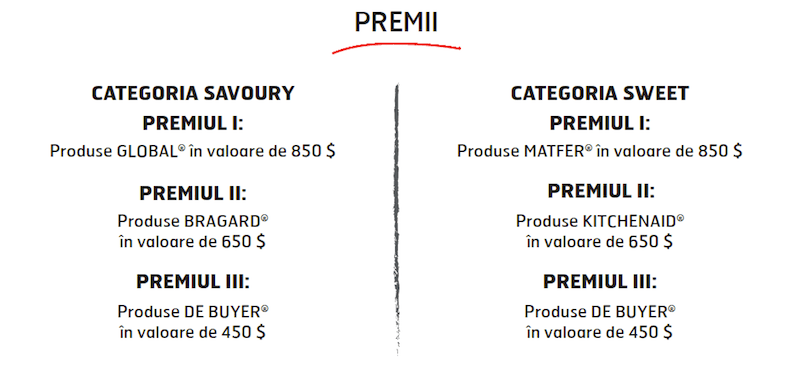 For more details regarding the rules of the competition please visit www.elle-et-vire.com/pro/en.