Nordic Food together with Cirio Italia launched the #gatesteitalieneste communication campaign with brand ambassadors Antonio and Michael Passarelli in the lead role. Cirio is an authentic Italian brand, founded in 1856 by Francesco Cirio, the pioneer of the canned goods industry and is currently recognized as a leader in the category. Cirio products are made from 100% natural ingredients from sustainable agriculture and the freshness and quality is guaranteed by Cirio, thanks to a monitoring "from seed to fork". The Cirio range is distributed in Romania by Nordic Import Export Co.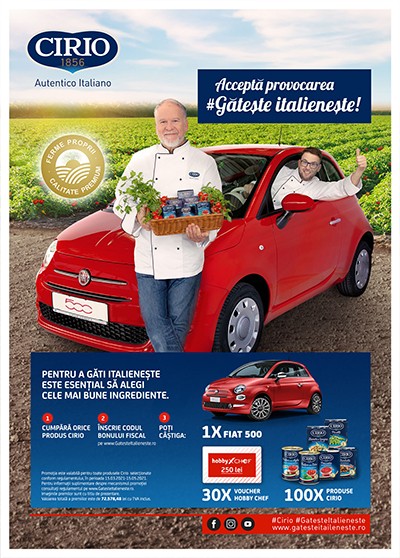 Based on these data, we launched #gatesteitalieneste with a 360 ° approach, with the aim of highlighting the authentic Italian spirit of Cirio brand. With the help of two famous brand ambassadors - Antonio and Michael Passarelli, we outlined an social media story in which the two chefs present on their personal Facebook and Instagram accounts the recipes created with products from Cirio range, and then "provoke" a series of influencers to get involved in the campaign by cooking Italian dishes.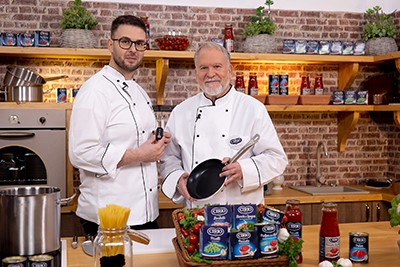 The campaign takes place nationwide between 15.03 - 15.05.2021 and Cirio offers consumers the chance to win a Fiat 500, 30 HobbyChef vouchers for professional kitchen tools or a selection of Cirio products. #gatesteitalieneste has visibility predominantly in social media, but also in-store, through promotional materials at points of sale. The strong point of the campaign is the gatesteitalieneste.ro microsite, which functions as a bridge between in-store and online, being a platform of content and recipes created by the two ambassadors. The mechanism of the campaign is very simple: Buy any Cirio product between March 15 and May 15, 2021, enter the receipt number on gatesteitalieneste.ro and you can win one of the prizes offered.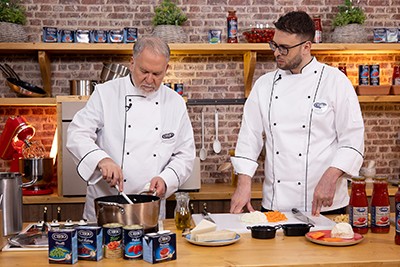 ​
All Cirio products distributed by Nordic Import Export Co participate in the campaign, and the participating stores are: Auchan, Carrefour, Carrefour Market, Carrefour Express, Mega Image, Shop & GO, Cora, Selgros, Metro and other smaller stores. For more details you can consult the regulation of the campaign on gatesteitalieneste.ro.